after i collected my offer letter, draft contract and training schedule from EDB yesterday, i went on a mini shopping spree. :P
not really that mini, bought a Nokia 7600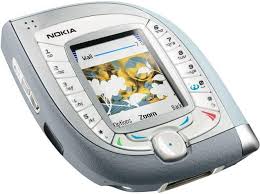 for just $388; its an export set with no warranty. which is fine with me, cos i won't be using it in singapore anyway. singtel sells it for $598 with a 2 year contract in its online store so its definitely a steal at less than $400! :)
bought a new digicam as well.. tadah!
yeah, its an Ixus 40! at only bout $620, another steal hahaha... have tried taking some pictures, its macro shots are very clear. with a 256MB card and resolution set to 1024 x 768, i can take >700 pictures. woohoo! :P
just sent my sis off at the airport, she went to Cambodia for some YEP program. haiz. wont see her for the next 3 weeks. by the time she's back, i'll be packed and ready to go off. boohoO!!!