finally found pokemon center today!! its so popular i can't believe it. we had to queue up for like an hour just to get in. ... and worst thing was the shop was damn small. the tokyo one was bigger.. and there isn't my comfy cushion there! ... and after that had to queue up like another half an hour just to pay. ... ah well. but i was happy to have found it.. :)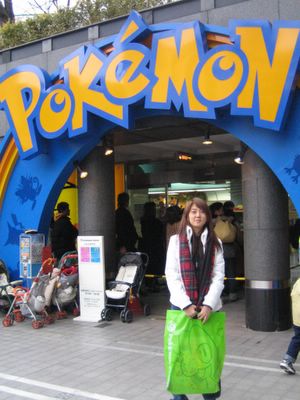 later on went to kobe. chinatown in sannomiya actually. its only 15min by train from where i live.. ! so near.. and the china town had alot of asian seasonings. like CHilli Sauce.. tom yam soup base etc. YUM!!! but their restaurants were like so overpriced. it was pretty normal food summore.. blahz..
oso, finally able to catch takizawa on tv. the show's pretty lame. alot of theatrics, he didn't look very macho as well. oh well..
have updated my photolog as well (after like a whole month).. enjoy!!
www.bbgphotos.blogspot.com